Viral Banners Ads Script Pro
Generate Tons of Website Traffic ‒ with Pro Membership!
Are you having trouble generating tons of website traffic? Do you lack the kind of budget that is required to have up to 1 million visitors, on your website? If so, you are on just the right page.
Introducing: Viral Banner Ads Pro Script
This script is the perfect arsenal that you need to have in order to maximize sales and revenue by generating tons of high quality website traffic to your business website or ecommerce store.
It is the successor to our Viral Marketing Script and offers more powerful features than before ‒ not to mention that it has all the perks that were available in its predecessor script.
With Viral Banner Ads Pro script, you get to enjoy continuous growth of website traffic as time passes by. This is why it is so popular among our members and the demand is out of charts!
What's better in this script is that instead of getting sponsored on text-based ads, your website will be sponsored on eye-catching (image) banner ads ‒ giving you more visitors than ever.
Think about it yourself. Would you rather want to look at a mind-blowing banner ad that portrays your product or service you offer, in a captivating way; or do you want a text-based ad that has low chances of getting the attention it needs? Our guess is, you'd choose the banner ad.
This is the very reason why we have created Viral Banner Ads Pro Script. It allows you to convey your message to the right kind of audience, and get the attention it deserves, period.
With a successful strategy, you can receive up to 1 Million views or visitors on your website.
It's another reason why this script is in so much demand.
So, what are you waiting for? Sign up now and go viral!
Script Features:
Easy management.
Comes with easy-to-follow instructions for the Admin control panel, so you can setup your program without a hitch.
Set the membership fee to join.
E-mail all members.
View/Edit/Delete members.
Paypal and Coinpayments compatible and you can also add 5 more merchant accounts of your choice.
Coinpayments IPN for auto-approval of accounts.
Edit Your Pages by placing the HTML code into the system for the FAQ, Home, Logout and Member's Area Home pages.
Customise the welcome, account activation and other system emails.
Add/Delete email ads and banners for members to promote your service.
Set the YourFreeWorld.com Scripts Affiliate ID to earn commissions from script sales from your ID.
And more....
Marketing Tools Service Add-On: Offering Various Marketing Tools like Link Cloaker, URL Rotator, Email Open Rate Tracker, Splash Page Builder, etc. as a Part of Paid Memberships for All Your Customers Without Hassle.
Contest Add-On: Incentivize your website with various contests to increase traffic flow and Win cash and prizes while promoting contests to your members on your website.
Digital Products Service Add-On: Add Incredible Value to your existing business and attract more visitors to your site by offering instant access to over 2500+ Master Resale Rights products to your paid membership as a part of your membership.
Email Validation Service Add-On: Validate Email Addresses of the members joining your website to Reach All Your Customers without Hassle.
Push Notifications Service Add-On: Stay connected with all of your customers and reach all audiences anywhere and anytime with our pre-integrated Push Notifications system, supporting both mobile and desktop.
Feedback Surveys Addon: Get feedback from your website visitors by creating fully customizable Exit surveys and Feedback sections to help increase sales, customers, and quality.
List Management Service Add-On: Remarkable and extremely persuasive marketing techniques are embedded, such as splash page templates, lead capture pages, and the power to create your own custom templates at the same time; also, our list managing service allows mailing to all your members without even using your Server's resources.
Mobile App Building Addon: Increase your efficiency and capacity by extending your services by having your own custom-designed, fully controllable, fast and reliable service, creating a mobile app is easier than ever using our services.
Requirements
Unix/Linux Server
PHP 7.1 or higher
Mysql Database Support
Ioncube Loader
GD Library
cURL
Terms & Conditions
One License is for a single Domain only.
You are not allowed it to use it at more than 1 domain or sell / lease this script in any form.
All copyright notices used within the scripts MUST remain intact.
Notes
The design of any HTML pages, including interfaces, must be changed and/or modified by yourself.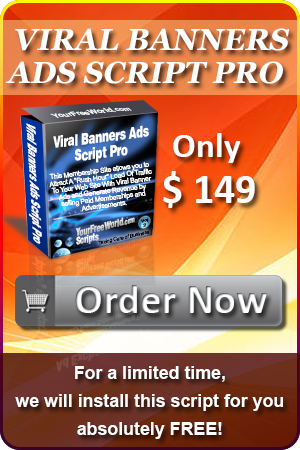 Grab Free Self Signed SSL Certificate.
Look nowhere beyond YFW Hosting to secure your website and benefit from first-rate hosting services.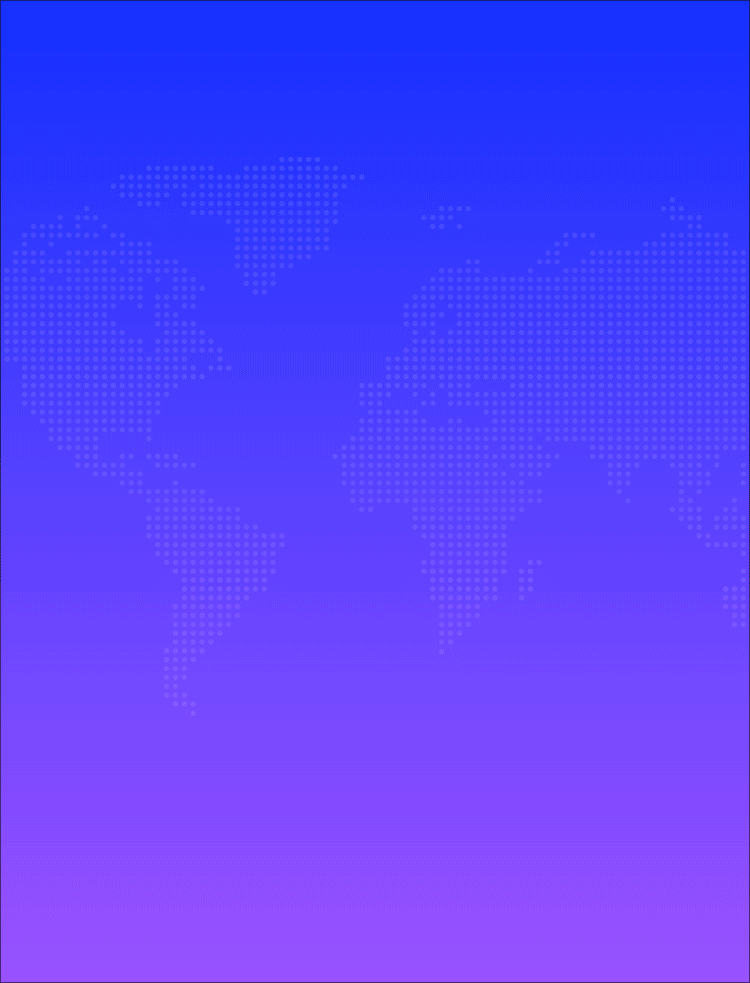 Viral Banners Ads Script Pro
Only $149
Add To Cart
For a limited time, we will install this script for you absolutely FREE!