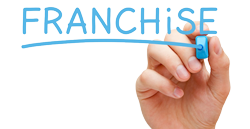 "Begin your digital domination"
A real opportunity for business change is here
Join our franchise program and
turn on to growth!
The technology business, all across the world is in a constant state of flux and it is our endeavour to keep moving the goalpost further so as to keep our competitors on their toes and deliver value to our patrons.
Business is often referred to as a civilized form of warfare and the worldwide web has fawned billion dollar industries in the past two decades. We started our journey in the start-up universe as a pure play web design company but over the past few years we have decided to grow organically through e-franchising.
Web based technologies have taken the world by storm and therefore expectations of clients are quite high in this area. They want a near magical effect to unfold in front of the users when they visit the landing pages of the website. And in such a scenario having top draw talent that can absorb the client brief swiftly and execute it on the web is critical.
The technologies we use are primarily the same that are used all across the globe by web developers but the way we go about creating solutions is what separates us from competition.
What sets us apart from competition is that we develop light-weight web-scripts that power portals which can render effectively under any kind of network conditions, devices and do not require any special permission to install. This not only helps in fast downloads, requires less storage space but also makes them very popular among the target segment of users.
How franchisees benefit from our unmatched talent pool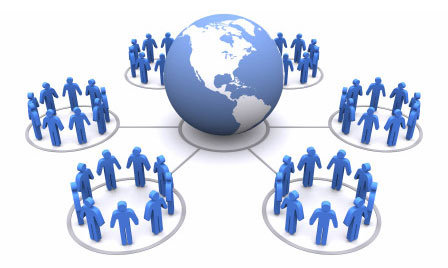 Possessing best of breed talent, we offer end to end solutions to domestic and overseas clients in the technology space.
Our clientele includes top companies from round the world who have won the respect of customers and they in turn, come to us to avail solutions that can help them retain mindshare and marketshare.
We take great care during the selection process to ensure that not only passionate resources form part of our core team who have a 'go-getter' attitude in whatever they pursue.
Our customers will testify for the fact that all members of our team irrespective of hierarchy have plenty of initiative and drive that gives them the reassurance that their product and reputation is in right hands.
It is our unflinching belief in our talent pool that has helped us to make a smooth transition from a start up to a late stage technology company that is all set to become a key player in the global mobile application development space.
Over the years, we have observed through our experience that every business inhabits a different ecosystem even though all businesses may be in the same country or region and catering to the same population. But the vendor-supplier-employee-reseller ecosystem is different for each business and so is the management of these delicate relationships.
Good businesses prosper through healthy relationships with people in their ecosystem as their backbone becomes strong. And one of the secrets of our success is that we have been able to match the requirements of each business with the right kind of franchisee-franchisor relationship.
Quality is a non-negotiable element that is not treated as just another function but an integral part of the organizational work culture. Quality assurance is not just the task of quality managers alone but the entire organization. Though we do have dedicated quality assurance managers but they cannot work in isolation as quality control entails team collaboration and cannot succeed until the entire organization is sensitized to it.
For us, quality is a way of life and not a standalone function, something that all our team members absorb through osmosis while working in the organizational set up.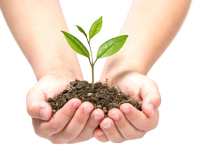 Start thinking about growth…that's the first step!
Our experience has shown that there is often very small difference between the competencies of professionals across companies in the same domain. But that small difference turns out to be a big driver of revenue growth.
The coming decade holds enormous potential for all those aligned with our ecosystem as we are uniquely positioned to take advantage of the rising demand in the enterprise segment. For us better technology is not just a better way of doing things but a way to redefine experiences for our customers who have chosen to patronize us.
By leveraging the strength of our e-franchise program, we can create incalculable economic value and it will help us to achieve our objectives in the medium to long term. Right now, we are uniquely positioned to take advantage of any upside in the market as our business model is both sustainable and fuelled by path-breaking technological innovations at every step of the way.