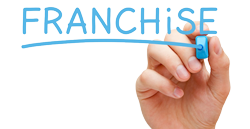 "Take Part in Our Franchise Program"
Become a Proud Franchisee. Take Your Earnings to Next Level.
Interested in selling our scripts and start earning?
We've made our Franchise Program just for you!
What's This
Franchise Program All About

?

By becoming a member of our Franchise Program, you are entitled to sell our scripts from your own domain, with the same sales pages we use to sell, without extra charges.

Mind you, the sales page that we grant access to you are not ordinary. They're some of the most successful and popular sales pages that we've ever created. You'll get 50+ of them.

But this is just the tip of the iceberg. The main reason why you want to join our Franchise Program is this: you get to set your own price for the scripts. All scripts and demos remain at our servers of course, but you get a hefty profit from it whenever your visitor turns into a buyer.

To make our program more profitable, we also offer 40% flat off from our scripts. In other words, if a product costs $500 at our store, for you, it will be $300. That's $200 right in your pockets.

But, you can earn even more than that. We don't limit you to set the price, so you can sell our scripts over any desired price you want. Getting a discounted product also allows you to sell our products at discounted rates too ‒ giving you more sales in bulk and attracting more buyers.

You can also sell our scripts with personalized services that you offer, such as:

Ultimate Matrix Script + 1 Responsive Theme + 3 Banners for $495.

or

Downline Builder Script with 10,000 Real Visitors' Package for $249.

This is just one of many possibilities of how you can use our Franchise platform for your benefit.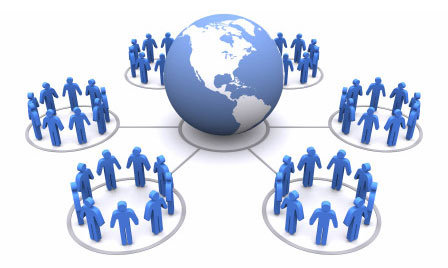 Whenever you make a sale:
You pay 40% OFF the normal price.
We process the order for your client.
Your client gets the script and license key.
So, what's the wait? Get started now! It only costs $500 for becoming our Franchisee
BECOME A FRANCHISEE TODAY
What's more? We can also set up everything including:
Responsive Site
Shopping Cart
Coupon System
Admin Panel
1 Year of Hosting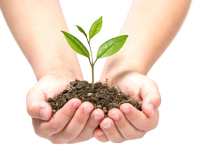 All of it for just $199. An example would be this site: www.innovoscripts.es. It is responsive (mobile friendly) and is equipped with everything that we offer in this service.
Frequently Asked Questions
Can I use this offer to save 40% on all my personal purchases if I am not interested in selling scripts?
Yes, you can use this offer for your personal purchases.
Does this offer apply on Custom Programming/Designing/Hosting also?
This offer is limited to our ready made scripts only. It doesn't apply on Custom Programming/Designing/Hosting Services.
Does I will get all the Scripts as being a Franchise?
No, we will only provide you sales pages and demos will be installed on our server at a different domain: demophpscripts.com, so that you can sell the scripts easily.
Will you provide support and free installation to our customers also?
Yes, definately they will be getting all the services like Free Installation, support etc..
Once I made a sale how will I deliver the product to my customers?
Once you made a sale, you can just send us the payment for that product from your Franchise panel ( 40% off its retail price ) and just provide domain and cpanel information for installation and client information for creating the license key.
Can I apply discount coupon to save further?
As a Franchise you are already getting maximum possible discount of flat 40% and no further coupons can apply on it.
Does my customers will know that I am selling scripts powered by YourFreeWorld.com Scripts?
Yes, our scripts comes with our copyright notice and updates features to allow them to get future updates but the price you will be getting as a Franchise, they can't get that price from us.
Any further questions? Feel free to contact us!