Ultimate Powerline Member To Member Payment Script
The Most Prevailing Powerline Script That Allows You To Develop A Viable Line of Referrals That Rapidly Grows And Pays Juicy Profits Like No Other!
Are you tired of wasting time trying to make money on the internet while thousands of people are making hundreds of thousands of dollars every month and seem to do nothing at all?
Have you done everything from trying to run a blog to freelancing but never being paid enough for your hard work?
Do you envy internet entrepreneurs who keep uploading their videos on Youtube showing themselves having the fun of their lifetime, going to exotic locations but not telling anyone what exactly they are doing to make all this money?
Have you wasted money buying crappy ebooks and doing trainings that claim a lot but are not worth a single penny?
Behold! Look No Further, Because Now You Have It All!
The one system that you own, you run and you get the profits
Buy the Ultimate Powerline Member to Member Payment Script right now and see money falling into your lap like never before.
How does Ultimate Powerline Member to Member Payment Script work?
This is the first question that pops in your mind right when you hear this name. So, you have a domain, you install this powerline script, set the outlook of your website from the admin panel which does not take long and you are done. All you have to do next is to invite people to join your website for a little fee. This joining fee goes in your pocket. You can setup 1-up or 2-up as well. If you have 1-up, for anyone who joins next to your member, you get the fee.
Why would anyone join your site at all?
Just the way you make money from memberships, they will also be paid for the people they invite and not just a little part of it, the whole membership fee goes in their pockets. With 1-up working for your direct members, they get 100% of the joining fee the referral of someone they referred.
Is that all what this powerline script can do?
Not at all, the next thing to do in this powerline script is recommending all your members to other products you have to offer. If they buy something, you get the commission; if they refer your recommended products to someone, you both get the commission. So, in no time, you develop a chain of people who are looking for offers from you to buy or sell, making them money and making you a huge amount of money.
It's Not Just About You, It Is About Everyone Who Joins Your System
Another thing you can do in this powerline script is that you can also setup monthly membership fees. For instance, if you setup a monthly membership fee of $10 in this Ultimate Powerline Member to Member Payment Script and you have 500 members in your system, you are making $5000 with no effort at all. This is apart from other direct memberships, commissions from hundreds of affiliated products people in your powerline are selling for you.
All you need is this Ultimate Powerline Member to Member Payment Script
The new luxury car you dreamt of, the house you always wanted, or all the places you wanted to go are so close from here that you could just stretch your arm and grab them all.
Admins can now look forward to these extra programmed functional inclusions:
Conveniently setup all the pages you website would need using this powerline script

Secure and smooth integrated payment system

Easy to setup membership forms and panel to manage members on your site

Customize emails right from the panel and send to everyone instantly

Setup sponsors, banners and ad media in numerous variations

Setup fees, commissions, scale of powerlines and member levels

No prior experience needed, setup everything in just a few clicks and start making money in a few hours.
So what are you waiting for? From this moment onwards, you are losing money on every second you waste.
Script Features:
Easy management.

Comes with easy-to-follow instructions for the Admin control panel, so you can setup your program without a hitch.

Setup payment details for Paypal, Payza, SolidTrustPay, PerfectMoney, Bitcoin and up to 5 other merchants of your choice.

Choose the particular fields you want to display in the signup form.

Set the YourFreeWorld.com Scripts Affiliate ID to earn commissions from script sales from your ID.

Choose the number of banners to display at the bottom of each page, and the number of text ads to display at the top of each page.

Choose whether to send confirmation and referral notification emails.

Customise the HTML or text version of the following emails:
- confirmation
- welcome,
- account activation,
- referral notification,
- password reminder,
- banner and ext ad approval/rejection advice,
- member pending payment received,
- member payment auto approval,
- member payment initiation reminder,
- member payment declined notice emails.

Add the HTML code for the member's bonuses page.

Edit Your Pages by placing the HTML code into the system for the Ad Purchase Thank You, FAQ, Home, Logout, Member's Area Home and Terms pages.

Define your own Membership Levels with different admin fee and referral fee.

Setup different Powerline Structure for each Membership Level.

Setup the number of bonus text ad credits a member receives when purchasing a position in a particular matrix.

Setup the number of bonus banner ad credits a member receives when their position in a particular matrix cycles.

Add the HTML code for the bonus download for each matrix.

Choose whether to send a welcome email for matrix position purchase, and edit the contents of that email.

View/edit and delete existing matrices.

View/Edit/Delete all existing members, free members only, pro members only or pending members.

Search member function with name, username or email address.

View the top sponsors.

Email all members in HTML or text format, and include up to eight special form tags.

View the specific details of each matrix that you've created including the user ID, username, matrix upline user ID, referral numbers on each level up to 10, total earnings to date, purchase date, activation date, and delete position function.

View pending payment transactions, and approve or delete manually. (Auto-deletion function is enabled to remove pending transactions older than 3 days.)

View pending member gift payments including the transaction ID number, from username, to username, payment details, amount, matrix number/position/ID, transaction date, and approve or delete gift function.

View all the approved member gift payments with the above details, and delete gift function.

Add/Delete promotional solo ads and banners for your members to use to attract new members.

Add purchased banners or text ads manually.

View pending and approved purchased banners or text ads, with approve or remove functionality.

View pending and approved testimonials, with approve or remove functionality.

View at-a-glance instant, real-time stats of the following:
- Total members, free members, pro members, pending members,
- Membership levels, individual matrix total members,
- Total gift payments made, pending withdrawls,
- Approved/Pending testimonials, transactions, gifts, banners, text ads, promo banners/solo ads.
Terms & Conditions
One License is for a single Domain only.

You are not allowed it to use it at more than 1 domain or sell / lease this script in any form.

All copyright notices used within the scripts MUST remain intact.
Requirements
Unix/Linux Server

PHP 5.0 or higher

MySQL Database Support

Ioncube Loader

GD Library

cURL
Notes
The design of any HTML pages, including interfaces, must be changed and/or modified by yourself.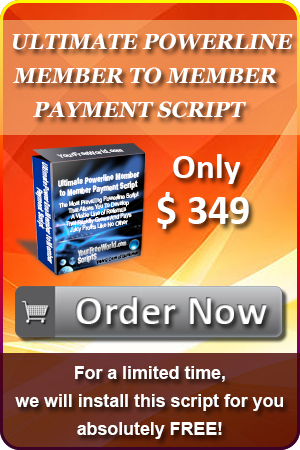 Grab Free Self Signed SSL Certificate.
Look nowhere beyond YFW Hosting to secure your website and benefit from first-rate hosting services.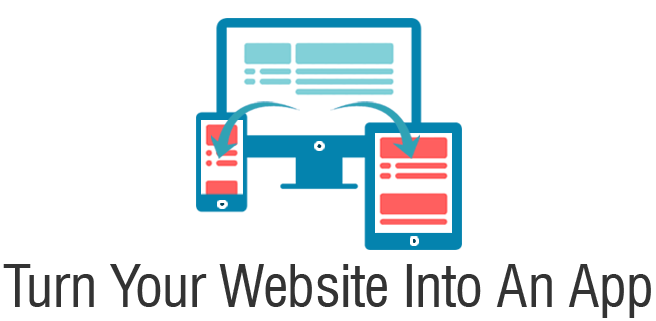 With Inbuild Push Notification Service to instantly update all your app users.
Look nowhere beyond InnateApps.com to have a mobile app with Inbuild Push Notification Service to instantly update all your app users.
Ultimate Powerline
Member to Member Payment Script
Only $349
Add To Cart
For a limited time, we will install this script for you absolutely FREE!