Tron Smart Contract Subscription Matrix Script
New Technology Breakthrough Combines the Power of Blockchain & Referral Marketing
and bless you with…
Profitable, Sustainable, Money Making Machine
but it's not for everybody
You missed it again.
You missed to grab the early stocks of billion dollar companies. Ecommerce boom, cryptocurrency fortune.
Golden real estate era, dotcom explosion.
Are you aware of the fact that; a $1000 of bitcoin invested in 2011 could have turned into $4 Million dollars now?
Early adopters of ecommerce brought millions of dollars in revenue; doing a lot less hustle than we can now think of.
But it all has gone.
Market is competitive and more sophisticated than ever. It would require massive capital, knowledge, skill and hardships to move the needle.
what if I tell you something is knocking your door again?
Yes, again.
Would you still be ignorant to it?
Something which requires no big investment, easy to start, no need of any technical knowledge at all… making a fortune for smart early adopters.
Something that is here for ages, all just needed a touch of technology...
...It's a new "Tron Smart Contract Matrix Script" - a referral based business opportunity backed with hack proof, scam free blockchain security .
And you need to realize what gives it a gigantic power… here it is...
The Next BIG THING
What makes a business profitable, scalable and sustainable?
Well, there could be many components. But technology and mass manpower involvement are 2 undisputed factors. Isn't it?
Companies like Google and facebook have great technology and they have a tribe involved in their ecosystem.
Somehow they have successfully engaged with people in really large magnitude. Isn't it?
the more you involve the bigger you grow...as simple as it sounds.
But, how can we leverage these 2 growth factors? Technology and tribe.
Here comes the Tron Smart Contract Matrix Script. Backed with blockchain technology lets you build a massive army of referrals, helping you write your own pay cheques.
Now, what stops you?
Safer than Bank, Future can be Bigger like Bitcoin
Seriously. What stops you adopting a new big thing everytime?
It may be uncertainty, fear, lack of trust or complication of the business model.
Tron Smart Contract Matrix Script knocks off all these objections in a single punch.
It's a smart contract program that will be installed on your website & it would allow you to start a referral based campaign.
Simply put, earning money on autopilot.
No big investment involved

Smart entrepreneurs are jumping over it

Transparent Transaction

Easy to operate business model from the comfort of home

No risk to lose anything ever

Opportunity to be early adopter
Still, what makes this business model so appealing and successful?
It all lies in the way it is built and functions.
Curious? Lets pull off the curtain…
Introducing "Tron Smart Contract Matrix Script," the quick and easy way to make money online!
Tron Smart Contract Matrix Script is a PHP script to build a membership site using Unilevel plan or Forced Matrix plan.
The script comes with essential features to run a successful referral marketing program.
Unilever and Forced Matrix plans are supported by the script, and you can configure the Unilevel plan with unlimited levels wide and up to 10 levels deep and the Forced Matrix plan with up to 5 levels wide and 10 levels deep.
No coding experience is needed as it comes with configuration pages that manage site settings, marketing plans, notification templates, payment options, and more.
Geek and Nerds of Tron Smart Matrix Script
After installing dozens and dozens of scripts on client's websites and helping them transform their life, we can proudly say that we are industry leaders.
Best In-class Tron Smart Contract Matrix Script
Script Features:
Easy management.

Comes with easy-to-follow instructions for the Admin control panel, so you can setup your program without a hitch.

Using Tron Smart Contract for auto approval of payment.

Choose the matrix of your choice that members start off in with their first purchase.

Set whether members can purchase more than one matrix position.

Ability to allow members to purchase higher positions in higher matrices without reaching that position or not.

Choose the particular fields you want to display in the signup form.

Set the YourFreeWorld.com Scripts Affiliate ID to earn commissions from script sales from your ID.

Choose the number of banners to display at the bottom of each page, and the number of text ads to display at the top of each page.

Choose whether to send confirmation and referral notification emails.

Customise the HTML or text version of the following emails:
- confirmation
- welcome,
- account activation,
- referral notification,
- password reminder,
- banner and ext ad approval/rejection advice,
- etc...

Add the HTML code for the member's bonuses page.

Edit Your Pages by placing the HTML code into the system for the Ad Purchase Thank You, FAQ, Home, Logout, Member's Area Home and Terms pages.

Define your own m * n Regular Forced or Company Forces matrices up to 10 x 10 levels deep. As many as you like!)

Set the membership fee to join each matrix.

Setup the number of bonus text ad credits a member receives when purchasing a position in a particular matrix.

Setup the number of bonus banner ad credits a member receives when their position in a particular matrix cycles.

Add the HTML code for the bonus download for each matrix.

Choose whether to send a welcome email for matrix position purchase, and edit the contents of that email.

View/edit and delete existing matrices.

View/Edit/Delete all existing members, free members only, pro members only or pending members.

Search member function with name, username or email address.

View the top sponsors.

Email all members in HTML or text format, and include up to eight special form tags.

View the specific details of each matrix that you've created including the user ID, username, matrix upline user ID, referral numbers on each level up to 10, total earnings to date, purchase date, activation date, and delete position function.

View pending payment transactions, and approve or delete manually. (Auto-deletion function is enabled to remove pending transactions.)

Add/Delete promotional solo ads and banners for your members to use to attract new members.

Add banners or text ads manually.

View pending and approved banners or text ads, with approve or remove functionality.

View pending and approved testimonials, with approve or remove functionality.

View at-a-glance instant, real-time stats of the following:
- Total members, free members, pro members, pending members,
- Membership levels, individual matrix total members,
- Transaction History, Payment History,
- Approved/Pending testimonials, transactions, gifts, banners, text ads, promo banners/solo ads.
Email Validation Service Addon: Validate Email Addresses of the members joining your website to Reach All Your Customers without Hassle.
Push Notifications Service Addon: Stay connected with all of your customers and reach all audiences anywhere and anytime with our pre-integrated Push Notifications system, supporting both mobile and desktop.
Feedback Surveys Addon: Get feedback from your website visitors by creating fully customizable Exit surveys and Feedback sections to help increase sales, customers, and quality.
List Management Service Addon: Remarkable and extremely persuasive marketing techniques are embedded, such as splash page templates, lead capture pages, and the power to create your own custom templates at the same time; also, our list managing service allows mailing to all your members without even using your Server's resources.
Mobile App Building Addon: Increase your efficiency and capacity by extending your services by having your own custom-designed, fully controllable, fast and reliable service, creating a mobile app is easier than ever using our services.
Requirements
Unix/Linux Server
PHP 7.1 or higher
Mysql Database Support
Ioncube Loader
GD Library
cURL
Terms & Conditions
One License is for a single Domain only.
You are not allowed it to use it at more than 1 domain or sell / lease this script in any form.
All copyright notices used within the scripts MUST remain intact.
Notes
The design of any HTML pages, including interfaces, must be changed and/or modified by yourself.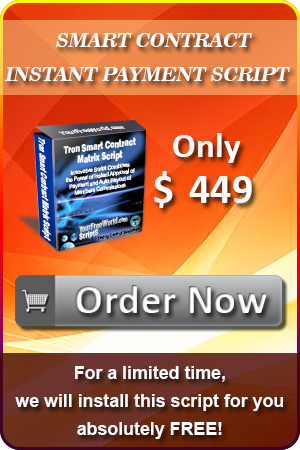 Grab Free Self Signed SSL Certificate.
Look nowhere beyond YFW Hosting to secure your website and benefit from first-rate hosting services.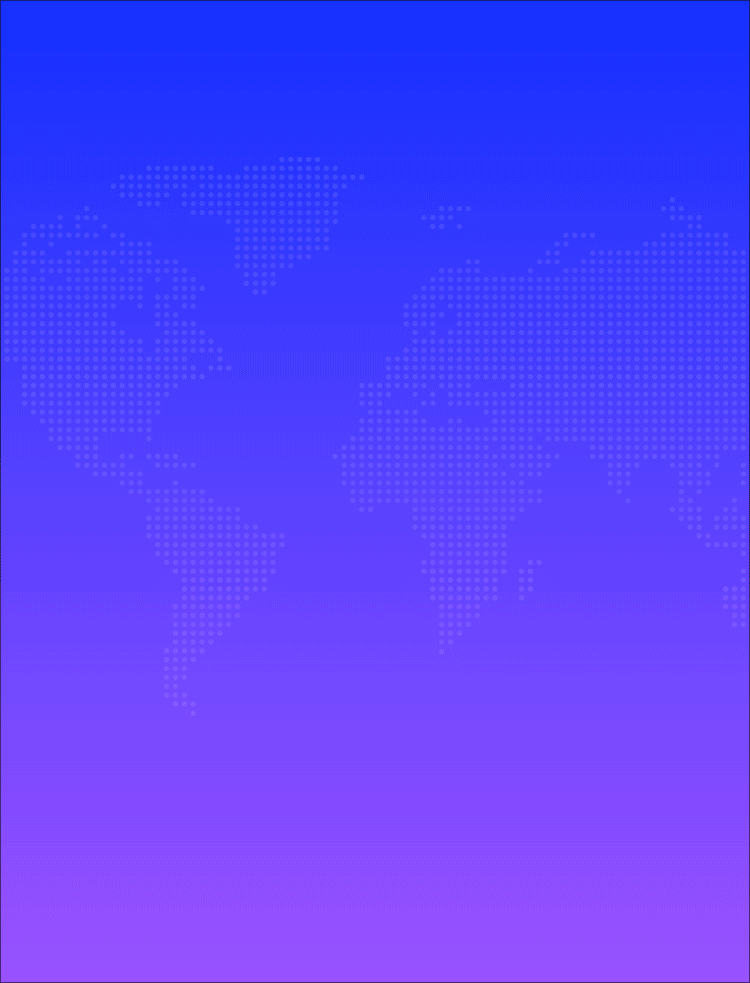 Tron Smart Contract
Subscription Matrix Script
Only $449
Add To Cart
For a limited time, we will build the Tron Smart Contract and install this script for you absolutely FREE!