Smart Contract Subscription Matrix Script
You are 1 click away form turning your website into a Ethereum factory using Smart Contract.
The biggest beauty of internet marketing today is that there are endless opportunities to it and with Smart Contract Subscription Matrix Script by your side; all you need to do is be in the game…
This instant and everlasting money making system makes you money like never before
You know why? Because it has 2 of the greatest features that make it matchless.
It uses Ethereum via Smart Contract instead of other regular currencies because it is one of the strongest currency in the world

This script has auto verification system for Ethereum payments.
Now, you might be thinking, why Ethereum when you can use any other currency in the world.
Why not US Dollar or Euro?
The reason is, a huge number of internet marketers, in fact a majority of internet marketers use crypto currency as currency to do their transactions. It is safe, it is readily available and most of all, internet marketers love this currency.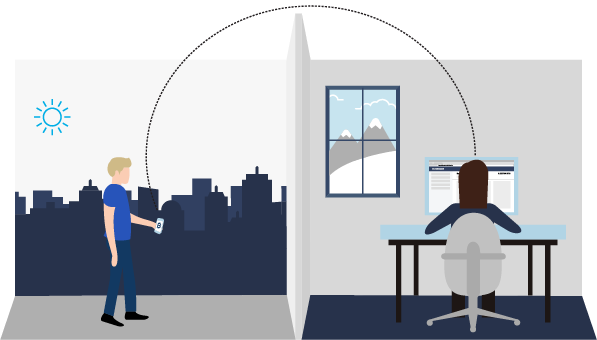 Don't buy Ethereum, supply Ethereum
Ethereum users and people wanting to get in on the Ethereum craze are looking for a place to maximize Ethereum usage. These are people who are primed and ready to join your site and when they do:
Smart Contract is trending with no messy conversions

People subscribe on a monthly basis meaning they will come to your site and keep paying month after month

People will be motivated to tell others as your subscription script will pay them a rapid growth by the efforts of other people plus residual income
So, how do you make money with Smart Contract Subscription Matrix Script?
This script is a strong matrix membership system that allows you to setup monthly membership fee for downline.
As any other member-to-member matrix system, to make the system grow rapidly, you will be giving 100% of the membership fees to the sponsors of each downline. For that reason, your members also make a lot of money and in return keep referring more members; making your system grow bigger and wealthier every moment.
Smart Contract Subscription Matrix Is A Definite Win-Win For Everyone
Smart Contract Subscription Matrix Script is super flexible, super customizable and allows you to develop a matrix system that has the power to make you money and keep making it; exactly as you want it to work.
It is up to you to set the size of members a sponsor can have in each downline, levels or membership and the number of memberships a person can have at the same time.
Smart Contract Subscription Matrix Script does not take more than a few hours to setup because of its easy to use admin user interface. Moreover, you know what makes it even more sweet, the availability of support team round the clock.
If you are new to matrix system and serious about making loads of money, our team will help you in setting up your website and guide you to the right resources that can actually make magic happen for you.
So what are you waiting for?
You Can Add Another Resolution To Your Goals For 2020: "Make Loads Of Money, Get Rich And Keep Making Money Every Single Day"
With Smart Contract Subscription Matrix Script, you do not have to look anywhere else. Just a few hours that are required to setup your website and you are good to go. You do not have to pay another dime to anyone.
No hidden fees, no other charges, just pay once and grow your riches as long as you can.
Do Not Miss the Smart Contract Explosion. Cash In Today
Script Features:
Easy management.

Comes with easy-to-follow instructions for the Admin control panel, so you can setup your program without a hitch.

Using Smart Contract for auto approval of payment.

Choose the matrix of your choice that members start off in with their first purchase.

Set whether members can purchase more than one matrix position.

Ability to allow members to purchase higher positions in higher matrices without reaching that position or not.

Choose the particular fields you want to display in the signup form.

Set the YourFreeWorld.com Scripts Affiliate ID to earn commissions from script sales from your ID.

Choose the number of banners to display at the bottom of each page, and the number of text ads to display at the top of each page.

Choose whether to send confirmation and referral notification emails.

Customise the HTML or text version of the following emails:
- confirmation
- welcome,
- account activation,
- referral notification,
- password reminder,
- banner and ext ad approval/rejection advice,
- etc...

Add the HTML code for the member's bonuses page.

Edit Your Pages by placing the HTML code into the system for the Ad Purchase Thank You, FAQ, Home, Logout, Member's Area Home and Terms pages.

Define your own m * n Regular Forced or Company Forces matrices up to 10 x 10 levels deep. As many as you like!)

Set the membership fee to join each matrix.

Setup the number of bonus text ad credits a member receives when purchasing a position in a particular matrix.

Setup the number of bonus banner ad credits a member receives when their position in a particular matrix cycles.

Add the HTML code for the bonus download for each matrix.

Choose whether to send a welcome email for matrix position purchase, and edit the contents of that email.

View/edit and delete existing matrices.

View/Edit/Delete all existing members, free members only, pro members only or pending members.

Search member function with name, username or email address.

View the top sponsors.

Email all members in HTML or text format, and include up to eight special form tags.

View the specific details of each matrix that you've created including the user ID, username, matrix upline user ID, referral numbers on each level up to 10, total earnings to date, purchase date, activation date, and delete position function.

View pending payment transactions, and approve or delete manually. (Auto-deletion function is enabled to remove pending transactions.)

Add/Delete promotional solo ads and banners for your members to use to attract new members.

Add banners or text ads manually.

View pending and approved banners or text ads, with approve or remove functionality.

View pending and approved testimonials, with approve or remove functionality.

View at-a-glance instant, real-time stats of the following:
- Total members, free members, pro members, pending members,
- Membership levels, individual matrix total members,
- Transaction History, Payment History,
- Approved/Pending testimonials, transactions, gifts, banners, text ads, promo banners/solo ads.
Marketing Tools Service Add-On: Offering Various Marketing Tools like Link Cloaker, URL Rotator, Email Open Rate Tracker, Splash Page Builder, etc. as a Part of Paid Memberships for All Your Customers Without Hassle.
Contest Add-On: Incentivize your website with various contests to increase traffic flow and Win cash and prizes while promoting contests to your members on your website.
Digital Products Service Add-On: Add Incredible Value to your existing business and attract more visitors to your site by offering instant access to over 2500+ Master Resale Rights products to your paid membership as a part of your membership.
Email Validation Service Add-On: Validate Email Addresses of the members joining your website to Reach All Your Customers without Hassle.
Push Notifications Service Add-On: Stay connected with all of your customers and reach all audiences anywhere and anytime with our pre-integrated Push Notifications system, supporting both mobile and desktop.
Feedback Surveys Addon: Get feedback from your website visitors by creating fully customizable Exit surveys and Feedback sections to help increase sales, customers, and quality.
List Management Service Add-On: Remarkable and extremely persuasive marketing techniques are embedded, such as splash page templates, lead capture pages, and the power to create your own custom templates at the same time; also, our list managing service allows mailing to all your members without even using your Server's resources.
Mobile App Building Addon: Increase your efficiency and capacity by extending your services by having your own custom-designed, fully controllable, fast and reliable service, creating a mobile app is easier than ever using our services.
Requirements
Unix/Linux Server
PHP 7.1 or higher
Mysql Database Support
Ioncube Loader
GD Library
cURL
Terms & Conditions
One License is for a single Domain only.
You are not allowed it to use it at more than 1 domain or sell / lease this script in any form.
All copyright notices used within the scripts MUST remain intact.
Notes
The design of any HTML pages, including interfaces, must be changed and/or modified by yourself.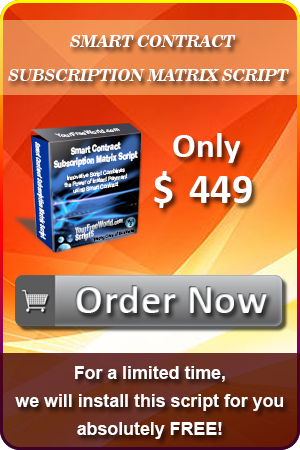 Grab Free Self Signed SSL Certificate.
Look nowhere beyond YFW Hosting to secure your website and benefit from first-rate hosting services.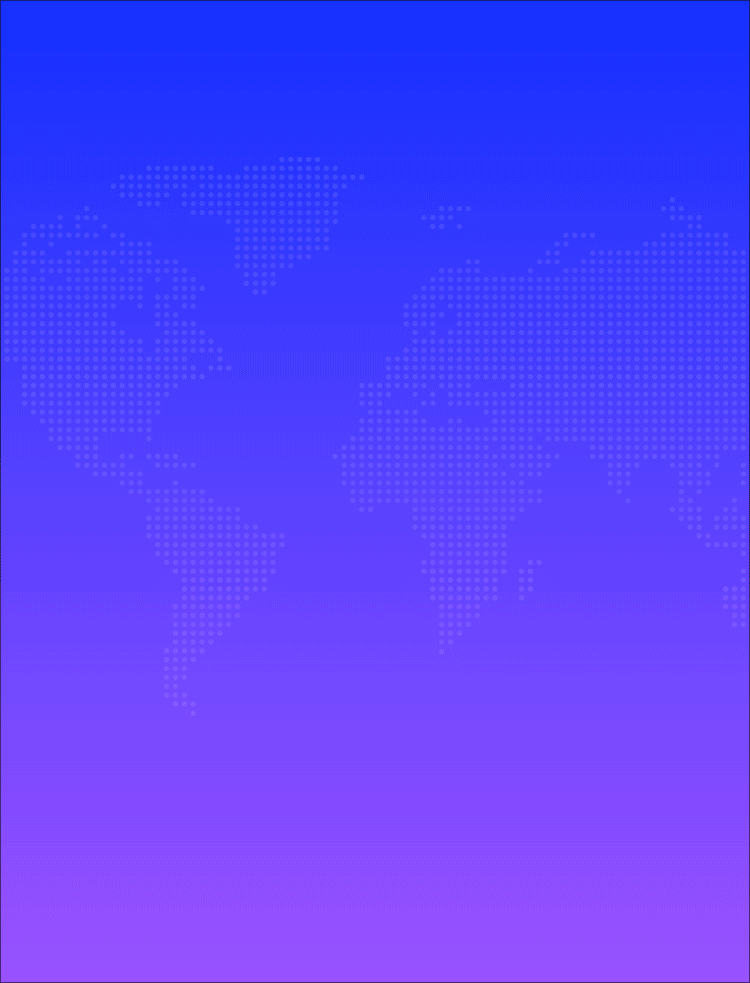 Smart Contract
Subscription Matrix Script
Only $449
Add To Cart
For a limited time, we will build the Smart Contract and install this script for you absolutely FREE!